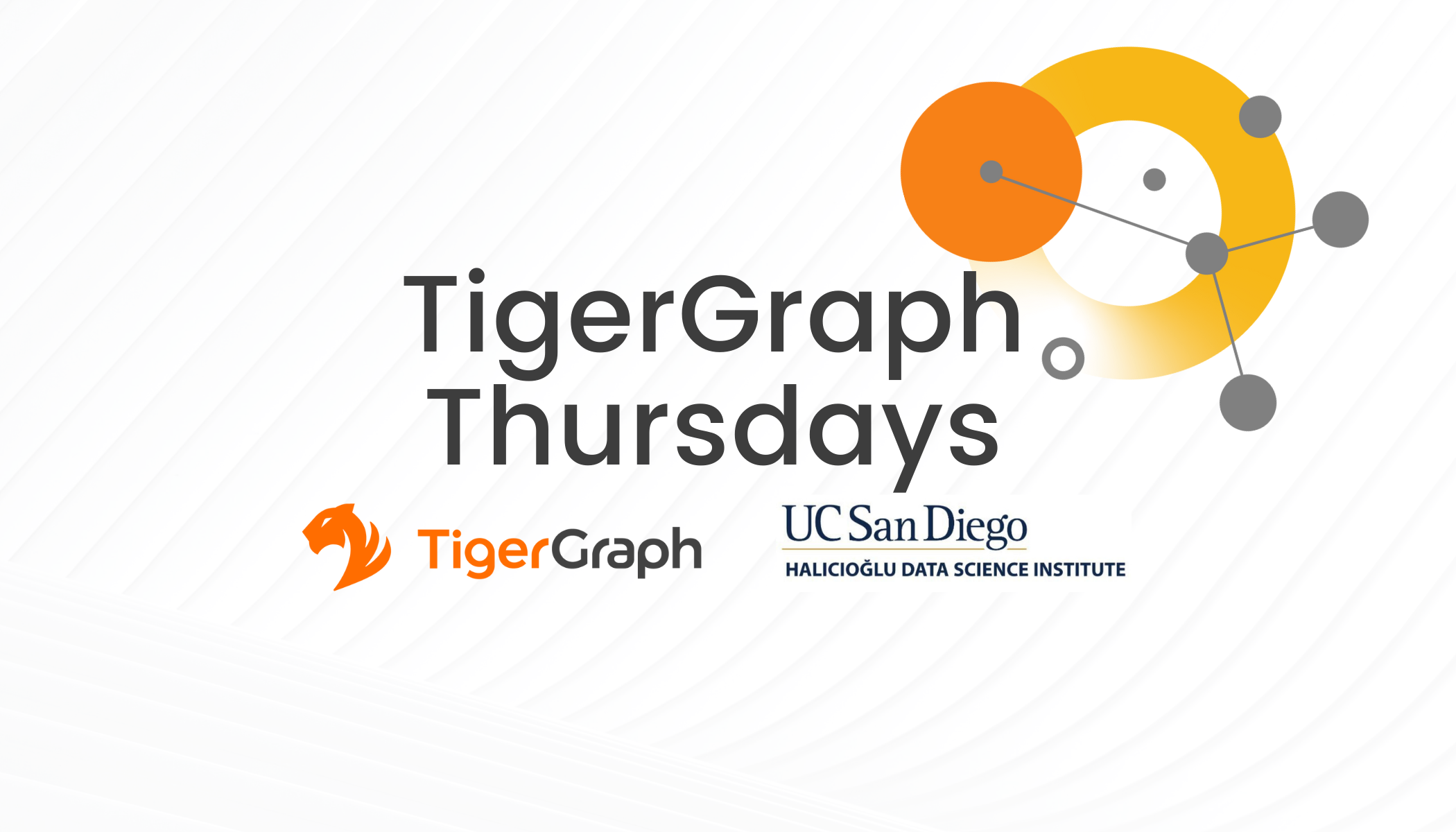 Two Bonus Sessions Added!
Sign-Up for TigerGraph Thursdays:
TigerGraph Thursdays: 12:00 PM PST to 12:30 PM PST
We've added two bonus sessions for our TigerGraph Thursdays! Register to attend!
Part 4: August 19th: Learn what it's like to implement and use TigerGraph at a company! Parker Erickson will

tell you all about using TigerGraph at Optum. He'll explain what he needed to learn to get started, how he got his job, and some of his favorite parts about TigerGraph. Feel free to ask any questions during the call!

Part 5: August 26th: Jay Yu, VP of Product, Innovation & General Manager of San Diego Research & Development Center at TigerGraph. Previously, he was at Intuit for 18 years where he was a Distinguished Engineer/Architect/Director and led many product and technology innovations. Ask him questions about what he looked for in new recruits at Intuit, why he's in graph and his most interesting use cases.
Why Attend?
Sign-up and qualify for a $100 raffle!

Earn TigerGraph Certification and e

xpand your resume as you begin your job search

Receive recognition within our community and get featured on our website as one of our Top University Tigers
A graph is a vital tool to more and more data/computer scientists who wish to find the maximum value in their data. Among graph databases, TigerGraph is the fastest, most scalable, used in some of the top global companies, and can be designed for all graph use cases. Join the webinar series and learn to build your own!
Part 1 (July 29) Resources:
Part 2 (August 5) Resources:
Part 3 (August 12) Resources:
Presenters:
Dan Barkus, Developer Advocate, TigerGraph