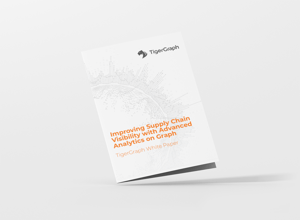 Supply chain management delivers higher business value and competitive advantage when it is extended to provide an integrated view of the entire value chain. Graph analytics is uniquely suited to be the foundation for a new breed of solutions that do just that.
The most ambitious and innovative companies in supply chains are adopting TigerGraph's advanced analytics to augment existing supply chain management systems to achieve business outcomes:
Save tens - hundreds of millions in vendor contract penalties

by forecasting parts inventory consumption and providing recommendations to shape the demand to consume the excess inventory.
Understand the impact of unexpected events

such as Coronavirus and trade sanctions to figure out alternatives to deal with supply chain disruption
Provide real-time analytics across all facets of the supply chain

from strategic sourcing, demand planning, supply planning to procurement, manufacturing and warehouse operations.