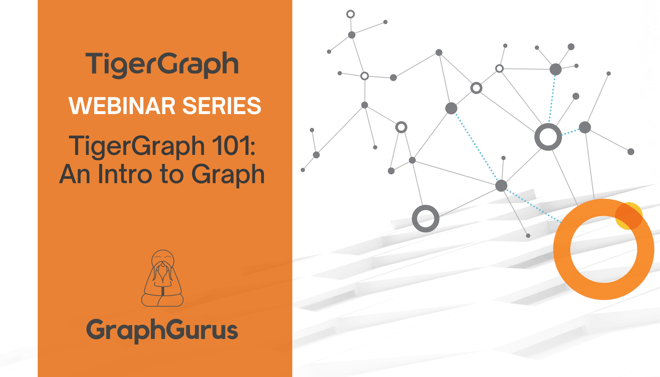 4-PART WEBINAR SERIES




TiGerGraph 101: AN INTRO TO GRAPH



"By 2025, graph technologies will be used in 80% of data and analytics innovations, up from 10% in 2021, facilitating rapid decision-making across the enterprise."*
– Rita Sallam, Distinguished VP and Fellow, Gartner Research

Now is the best time to learn the fundamentals of graph and take advantage of the next frontier for data science and analytics. Watch the 4-part series now.
Part 1 - Intro to Graph and TigerGraph (recorded Nov 17, 2021)
Part 2 - Data Prep and Converting a Relational Dataset to Graph (recorded Dec 1)
Part 3 - Schema Modeling and Data Loading (recorded Dec 15)
Part 4 - Querying and Beyond (recorded Jan 5, 2022)
Presented by Dan Barkus, TigerGraph Developer Advocate.
* Gartner, Inc.: Graph Steps Onto the Main Stage of Data and Analytics: A Gartner Trend Insight Report. Published 14 December 2020.