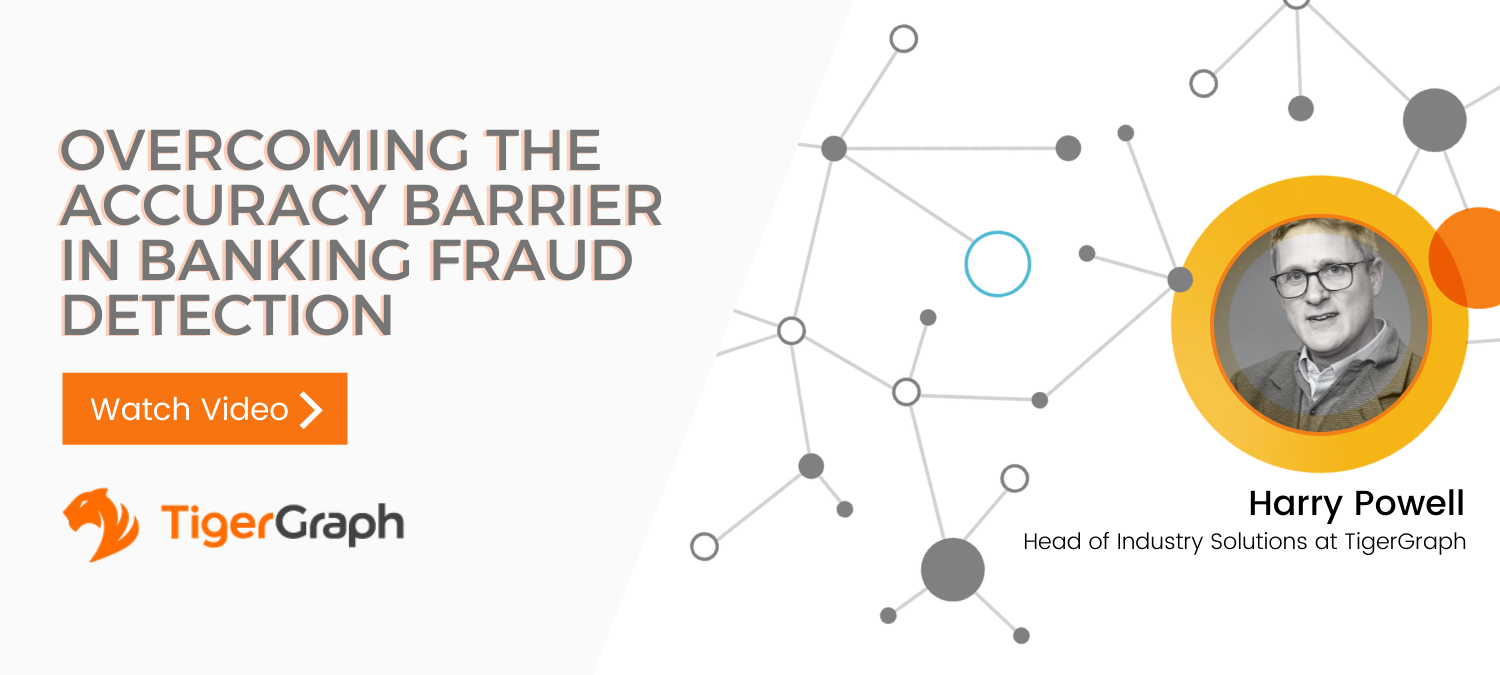 Overcoming the Accuracy Barrier in Banking Fraud Detection
Despite spending $1 billion on fraud detection software each year, fraudulent activity still costs banks over $50 billion annually in a rising trend that doesn't appear likely to change!

Watch our video and listen to Harry Powell, Head of Global Solutions at TigerGraph and ex Barclays, talk about leveraging graph-based features to overcome the accuracy barrier in fraud detection machine learning.
In this video, Harry Powell talks about the limits of machine learning, their effects on fraud detection solutions, and how TigerGraph's graph analytics and machine learning are already being used by tier 1 banks in the U.S. to create a more effective fraud detection capability.

Four Tier 1 U.S. Banks Use TigerGraph To Improve Fraud Detection
One bank reported a 20% increase in synthetic identity fraud detection using TigerGraph.

"TigerGraph is by far the best technology ROI from our technology investments this year, making us $100 million."

JPMorgan Chase awarded TigerGraph its coveted Hall of Innovation Award for 2021.

TigerGraph does this by analyzing network relationships in your data to create new machine learning features that can plug into your existing AI fraud detection systems. No other platform can do this at the scale you need.

Register now and watch our video.